Storage Condos & Garages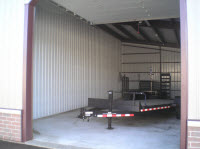 Custom storage buildings for personal or commercial use that provide long-term organizational solutions. A storage garage is a custom storage building that you own rather than rent.
This quality storage garage can be a valuable extension of your house or business. The  garage will be located in a storage community on common property with other similar condos. The property will be regulated by a common set of bylaws.
The structures interior can be customized to meet your individual needs, from storage of personal items, commercial equipment, or inventory to workspace for hobbies. Investing in a storage condominium will allow you to enjoy the benefits of owning property.
Your mortgage payment may be less than rent for a comparable space. Your property will be an asset that will increase in value. You will receive tax benefits such as depreciation and deductible interest. You will be in partnership with other owners who share pride in the storage community.
Download a brochure for our storage garage locations.
Refrigerated Warehouse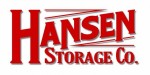 With more than 15 million cubic feet – including some of the largest refrigerated storage in Wisconsin – Hansen Storage has plenty of room to meet all your business warehouse needs.
From food to freight, candy to chemicals and metals to raw materials, Hansen Storage has the space, environmental controls and cross-docking capability for any industry. As transportation and logistical demands evolved, Hansen Storage has maintained its status as the oldest and most versatile Wisconsin warehouse operator.
Finding a Marina for your Boat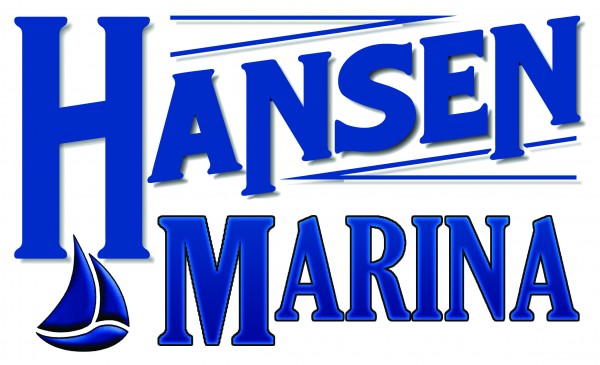 Your boat is a source of enjoyment, entertainment and fun. It's where stress melts away and great memories take its place. You – and your boat – deserve an area marina that's secure, convenient and accessible 24/7.
If you agree, find your Milwaukee boat slip at Hansen Marina. You'll have a path to Lake Michigan clear of bridges or any obstructions. Our Milwaukee River dock slips are 20 feet wide and can handle crafts up to 45 feet in length.
No other Milwaukee River marina close to you offers the amenities you'll find at Hansen Marina. Use our free water and electricity. Stay in-touch with wi-fi throughout. Clean up after a day on the water with showers and laundry, then relax on the dock chairs and fire up a grill. We even provide gas for the cooking.
Self Storage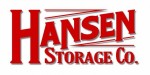 At some point, everyone finds themselves needing extra room.
A temporary move to a small apartment. Relocating to a new area. Students leaving belongings behind for the summer. Corporations facing orders that exceed warehouse. Hansen Storage is your self-storage solution.
Our Milwaukee downtown mini-warehouse offers secure, indoor storage of your items starting at just $35 a month. You'll get a free month with a minimum 6-month lease.
Unlike other facilities, our mini warehouse in Milwaukee's Fifth Ward is accessible 24/7. If you need something at 3:00 a.m., that's OK. Our access card system grants the freedom to operate on your schedule, not some posted "business hours."
Boat & Car Indoor Parking
Summer is fun time. It's when boats, specialty cars, RVs and motorcycles come out of hibernation. Some people call these "toys." You might call them something else. Regardless, you're just glad to be back out on the road or water.
Winter always returns, though. You need a place to store your boat or vehicle. Look no further than Hansen Storage for the best auto storage and boat storage value.
Just 100 yards from a Milwaukee River boat launch, our Water Street facility is the safe choice for Milwaukee indoor parking. With spaces for nearly eighty vehicles and boats, you'll find a comfortable spot for your prized wheeled (or floating) possession.
Why should parking indoors in Milwaukee be expensive? Our rates start at just $100 a month. Extra-large spaces are available. Electricity, too.
You can visit your auto or boat anytime. Our Milwaukee vehicle storage facility is accessible 24/7 for customers via a key card. Security cameras keep watch inside and out. Interior lights turn on automatically. If you decide to take a spin, the garage door closes behind.
Long-term storage is an extra value. For those needing antique car storage in Milwaukee, for example, the last two months are free with a signed one-year lease.
Whether your ride has four wheels, two wheels or none at all, Hansen Storage is your home for boat and car storage. They'll be safe with us.
We don't consider them "toys," either.